Benefits of Ownership
A harmonious new lifestyle awaits you when you become a holiday lodge owner. Buying a lodge gives you the freedom to choose when you go on holiday or take a short break in the UK. There's no need to book – just pack up the car at a moment's notice!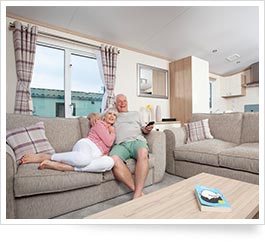 We've got a huge range of luxury lodges available, with something to suit all tastes – including contemporary and traditional designs.
With floor to ceiling windows in some of our lodges, you can sit in the comfort of your home from home and enjoy breathtaking views and peaceful surroundings. Large decking areas give you plenty of space to enjoy a sunset outside or invite your friends and family to dine al fresco.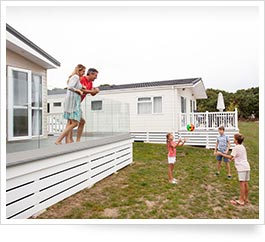 Our lodge range is available from the Scottish Highlands to the golden coast of Cornwall, so you'll be spoilt for choice when it comes to choosing a location. Covering woodland, coastal and lakeside destinations, we can offer exactly the type of getaway you're looking for. As well as the stunning scenery, our parks also offer fantastic facilities for the whole family to enjoy – from swimming pools to bars and restaurants.