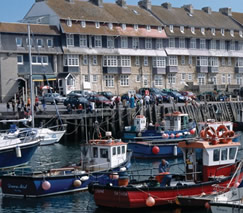 Spend every day on the beach with your own golden gateway on the Jurassic coast.
Luxury lodge ownership on the rugged Jurassic coastline is all about exploration, having fun and relaxing. The whole of the beautiful county of Dorset is at your fingertips at West Bay and there's so much to discover.
There's always time to wander round the bustling streets of the nearby market towns, or relax on park with fantastic views out to the harbour. Breathe in the fresh sea air, relax and unwind for at West Bay, the world is yours.
Request a brochure
Arrange a visit