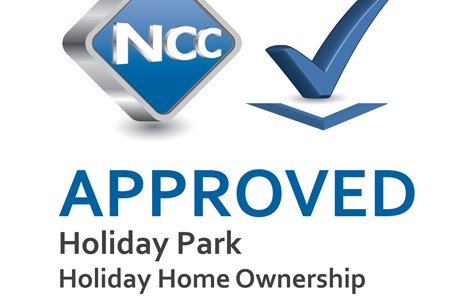 We're NCC Approved!
We have long since prided ourselves on looking after the customer and going the extra mile to satisfy their needs to a high standard; now we can prove it! The National Caravan Council (the trade body for UK holiday homes, caravans and the motorhome industry) have developed The NCC Approved Holiday Park – Holiday Home Ownership Scheme; one of four consumer initiatives run by the NCC – and we are proud to say we are one of the few who have achieved it!
The new scheme is primarily for the benefit and protection of Parkdean holiday home owners by setting out the principles of good practice and minimum standards that must be followed by us when selling new and pre-owned holiday homes, when issuing a 'Licence Agreement' to occupy a holiday home pitch and when providing warranty and maintenance services.
In addition, it acts as a benchmark of best practice against which scheme members' performance towards meeting the Code can be assessed. Please remember that the Code should be read in conjunction with the Purchase and Licence Agreements that you will sign when making your purchase.
After a lengthy and comprehensive assessment that reviewed in-depth various aspects of our operations, Parkdean was found to meet all of the strict scheme requirements are was awarded the coveted 'NCC Approved' status. You can easily recognise we have achieved this by seeing the NCC logo proudly displayed around our parks and on our websites.
For more information on the NCC and The NCC Approved Holiday Park – Holiday Home Ownership scheme visit www.approvedholidayparks.co.uk.
View all news