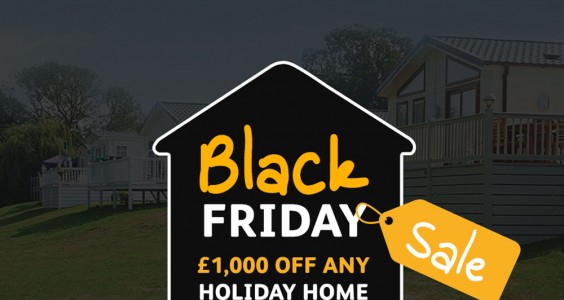 Black Friday!
It's that time of the year, when shoppers everywhere scour the internet and shops for big savings in Black Friday events across the country. At Parkdean Resorts, we're thrilled to offer £1,000 off ANY lodge or holiday home at any one of our 68 locations.
New customers can enjoy £1,000 off ANY new or pre-owned lodge, when you make your purchase between Friday 24th November and Monday 27th November 2017.
Whether it's the brand new 2018 Willerby Mulberry or Carnaby Oakdale that's caught your eye, or perhaps a stunning model in our 2017 stock clearance, or indeed any pre-owned luxury lodge, now is the time to get in touch.
This 4 day event is an exclusive one-off sale event, in which our new customers making a purchase this weekend, will benefit from an extra £1,000 off their lodge, on top of any existing offers currently available.
Existing offers include our Buy Now Pay Later finance option, 2018 pitch fees included, deposits from 10% and of course our 30 day moneyback guarantee.
If owning your own luxury lodge has ever even crossed your mind, this weekend is the time to make that dream a reality. We really are offering £1,000 off ANY lodge!
Choose your idyllic location and browse the lodges currently available. then get in touch online or call our holiday home experts, who can help guide you to the park and holiday home that's perfect for you.
Terms and conditions apply:
£1,000 off all holiday homes at any Parkdean Resorts holiday park. Available to new customers only who do not currently own a holiday home on any Parkdean Resorts holiday park. Friday 24th – Monday 27th November inclusive. Terms and conditions apply; see the website for more details.
View all news