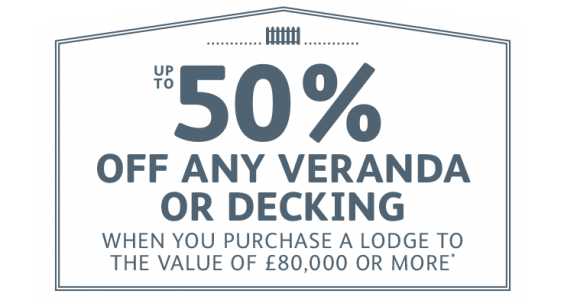 Up to 50% off decking* in March
Your time is precious…. Time with loved ones, time to relax, time together, time to laugh, time away from it all, 'me time', time to watch the world go by. Time is precious, so make the most of it. Lodge owners here at Parkdean Resorts cherish their time at their very own luxury holiday home retreat. They say it feels like "an escape", "guaranteed quality time", "the chance to get away and just unwind" and "the best thing we've ever done!". Some of our owners spend much of the season here, visiting regularly at weekends and every school holiday, often with extended family and friends. For those lodge owners who don't get to visit as frequently as they like there is the option to sublet, which means holidaymakers can use their lodge when they cannot, generating earnings to help offset their running costs. Either way, your lodge holiday home can be whatever you make it – whether that be an exciting getaway or a relaxing retreat.
There's no doubt that holiday home ownership is a big decision, one which promises the opportunity to really make the most of your already precious time. And if you're going to treat yourself and your loved ones to your very own holiday home retreat, then why not take it one step further and go for the ultimate in luxury holiday home living… buy a lodge!
With prices upwards of £59,995, plus running costs, a lodge certainly isn't affordable for everyone, but if your budget allows (and with payment options available, it's could be more affordable than you think) then it is certainly a decision you'll never look back from.
This March, we have some exciting news… if you are thinking of buying a lodge at one of our Lake District parks, then you can enjoy up to 50% off the cost of decking* when you spend over £80,000 on a lodge there.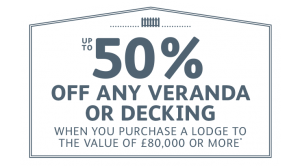 White Cross Bay, Lake District
For other locations, or if you're spending less than £80,000, we have two other superb offers available – discounted models* at some parks and a free BBQ & patio set* at others.
Whether here or if you have another location in mind, there are plenty of exciting reasons to buy a lodge at Parkdean Resorts at the moment.
No more pitch fees until 2018* – Pitch fees included in the purchase price
Buy now pay later* – 3 month deferred finance available on holiday homes for sale
Best selection of pitches* – the earlier in the year you buy a lodge, the better the choice of location
Extended owner seasons, up to 12 months* – Many of our owners are delighted to enjoy 12 month open seasons
2016 stock clearance* – Brand new caravans and lodges at superbly affordable prices
Brand new 2017 models available right now* – Arrange a viewing to come and see for yourself
30 day moneyback guarantee* – so you can buy with complete confidence
24/7 dedicated support for our owners
Owners only parties and events
All our parks are NCC Approved
Continuous investment in our parks, staff and facilities
If you have a park or location in mind, then get in touch and our holiday home experts can help guide you through the next steps. It can even be arranged for you to meet with some owners during your visit, for added peace of mind and to help you get a better feel for the community, the park and even the local area.
Want to find out more?
Want to find out more about offers, new developments, running costs and more? Arrange a viewing online or ask a question and one of our lodge experts will get back to you as quickly as possible.
Terms and conditions apply:
50% off veranda or decking when you purchase a lodge of £80,000 or more
This offer is available to customers who purchase a holiday home or part exchange their holiday home at a selected Parkdean Resorts Holiday Park.  
This offer is available for any lodge sold for £80,000 or more, excluding connection fees, pitch fees or any other fees or payments relating to the purchase of the holiday home.
The start date for this offer is 1 March 2017 at 09:00.
The closing date for this offer is 31 March 2017 at 23:59.
This offer is available at the following holiday parks only: Ruda, Fallbarrow, White Cross Bay, Limefitt, Gatebeck.
The decking or veranda must be from an agreed decking supplier. The decking suppliers available include AB Sundecks, Vinyl Solutions, Mayfield and Fitrite.
The customer will pay 50% of the brochure price for the veranda or decking.
This offer excludes bespoke deckings.
This offer is non-exchangeable, non-transferable and no cash or voucher alternative is offered.
Customers are deemed to have accepted and agreed to be bound by these terms and conditions on completion of the sale. This sale is subject to Parkdean Resorts' usual terms and conditions which will be provided on request.
Parkdean Resorts reserves the right to hold void, cancel, suspend or amend the promotion where it becomes necessary to do so.
Insofar as is permitted by law, Parkdean Resorts, its agents or distributors will not in any circumstances be responsible or liable to compensate the customer or accept liability for any loss, damage, personal injury or death occurring as a result of taking up the offer items except where it is caused by the negligence of Parkdean Resorts, its agents or distributors or that of their employees. Your statutory rights are not affected.
This offer will be governed by English law and customers submit to the jurisdiction of the English courts.
Parkdean Resorts is the trading name of Parkdean Resorts UK Limited of Second Floor, Gosforth Business Park, One Gosforth Park Way, Newcastle upon Tyne, NE12 8ET.
* Discounted models* OR free BBQ & patio set* are available at selected other parks. More information coming soon.
View all news